Bridgestone, founded in Japan over 90 years ago, has evolved into the world's largest tire manufacturer. In 1964, it produced Japan's first passenger car, a radial tire, and in 1967, it entered the North American tire market. In the early 1980s, it introduced studless winter tires in response to the dual issues of winter tire laws in some countries and the damage metal studs do to roadways. The Blizzak range has been among the most highly-rated winter tires for decades.
If you routinely drive on roads coated in thick layers of snow, you'll need a winter tire with the appropriate features and technology. Some Bridgestone Blizzak tire reviews will help you choose your desired tires.
Bridgestone Blizzak Tires Review
Blizzak LM-32 Review
The Bridgestone Blizzak LM-32 is a high-performance tire developed for high-end automobiles. It is a performance winter tire that bears the three-peak mountain snowflake emblem (3PMSF), indicating that it has been tested and authorized for use in harsh winter conditions.
Bridgestone has outfitted it with a winter-optimized tread compound meant to provide traction and grip even in sub-zero conditions. It also has a directed tread design with a sequence of deeper sipes. For snow driving, these sipes give stronger biting edges.
Blizzak DM-V1 Review
The Blizzak DM-V1 is the new benchmark for winter tire performance on SUVs and light trucks. The design of the DM-multi-Z V1 improves tread drainage and maximizes the amount of biting edges. Using a specific NanoPro-Tech rubber composition, the tire outperforms the Blizzak DM-Z3 in heavy snow performance.
The adaptability of the Blizzak DM-V1 distinguishes it from other winter tires. The new Tube Multi-Cell and NanoPro-Tech rubber materials improve snow, ice, wet, and dry performance and make the tire more responsive to changing conditions.
Blizzak DM-V2 Review
Bridgestone Blizzak DM-V2 winter tires aid drivers in snowy, icy weather. Bridgestone designed the number one winter tire.
The tread design of the tire provides uniform bite for greater control on snow, ice, and wet terrain, while the water evacuation lines aid in wet handling. In addition, the Blizzak DM-V2 includes a proprietary rubber compound that improves noise, wear, and grip in frigid settings.
Blizzak DM-V3 Review
The Bridgestone Blizzak DM-V3 (Winter Tyre) is a winter tire for 4×4 vehicles. Winter tires have a specific formula that helps them remain softer in cold weather, providing more grip, better braking, and accurate handling.
Bridgestone's reinforced variations are included in this model (XL). Bridgestone has engineered these tires to be capable of sustaining larger weights. The Blizzak DM-V3 (Winter Tyre) tire is trusted by automobile manufacturers and was the initial tire used on several Y cars.
Blizzak WS60 Review
Bridgestone Blizzak WS60 is designed to provide great traction and accurate control in low and high temperatures without using studs or a tire replacement.
It has a new RC polymer tread that has been upgraded with NanoProTech, and Multicell technology. This creates millions of pores in the tire and provides biting particles, increasing gripping power and overall snow and ice performance.
The new technology also removes water that has developed or poured through the tread while driving on wet, slushy, or snowy roads. The tire's large, straight grooves help to reduce the risk of hydroplaning and increase grip in wet situations even more.
Blizzak WS80 Review
Bridgestone designed the Blizzak WS-80 to help you overcome the cold, snow, and ice. The new Cavity Shape evenly distributes contact pressure throughout the full footprint area, resulting in equal wear and dry, ice, and snow performance.
A unique Hydrophilic Coating responds to the environment for sure-footed braking on snow and ice. To remain pliable in frigid temperatures, Advanced Multicell Compound® with Nano Pro-Tech® acts at the molecular level.
Bite particles are small studs, enabling assured traction and braking on ice. 3D Zigzag Sipes generate cutting edges without impacting blocking stiffness. Increased block edges by 20% (relative to WS70) for improved snow and slush management.
Blizzak WS90 Review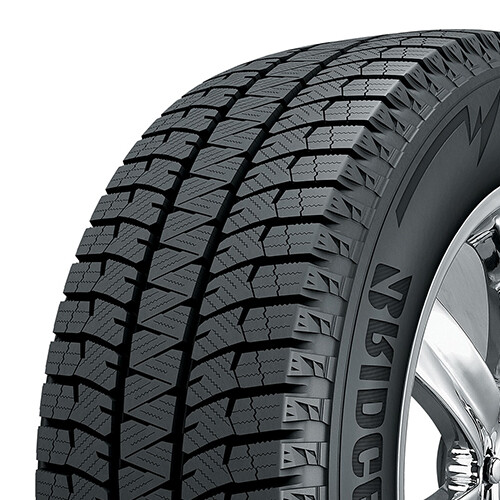 The Bridgestone Blizzak WS90 is a winter tire made of and outfitted with the most recent and inventive technology breakthroughs in all parts of its construction.
Multi-Cell Compound technology is used in this tire. Rather than adding another layer of rubber to the standard three-layer construction, the Blizzak WS-90 features two solid layers of rubber that operate as rigid cells to handle compressions and stresses without distortion or deflection.
Bridgestone has also equipped this tire with 3D sipes and interlocking sipes, which give more biting edges for improved snow and ice performance. Simultaneously, the additional zig-zag sipes increase the tire's grip and traction on icy and snow-covered roadways.
Blizzak LM001 Review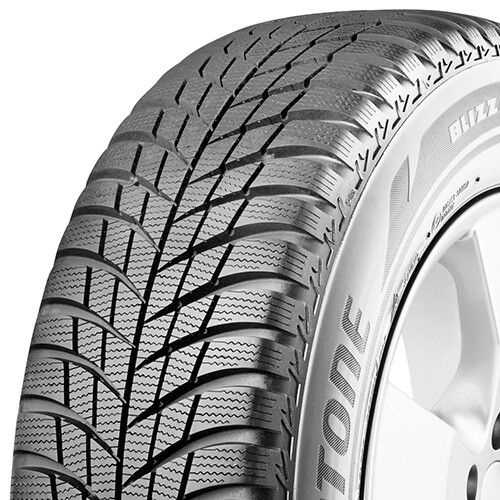 The Bridgestone Blizzak LM001 premium winter tire is intended to carry you through the worst winter weather while improving grip and stability on wet or dry roads. The LM001, designed for sports supercars and luxury sedans, satisfies severe snow service standards and has the three-peak mountain snowflake symbol (3PMSF).
Bridgestone's Lamellen edge effect gives several extra biting edges in the tread blocks, and 3D siping contributes to assured traction on snow, hard-pack, and ice. The NanoPro-Tech polymers in the LM001's tread are engineered to stay flexible when driving in cooler conditions.
Blizzak W965 Review
The Bridgestone Blizzak W965 winter tire has several characteristics that help with traction in the winter. The tread pattern is intended to remove water and slush from beneath the tread, while a superior rubber compound delivers a blend of durability and flexibility.
The Multicell tread compound is designed for increased handling and control in light snow and dry conditions. The zig-zag sipes also aid in more precise handling in slippery conditions, particularly in thick snow and ice.
Final Words
Various winter tire brands can provide safe and marvelous performance on snowy winter roads. However, Bridgestone Blizzak tires are another name for winter tires. They have dominated the winter tire market for some years now. So, if we want to change or purchase tires for our sedans, light trucks, super sports car, or any vehicle, consider these Bridgestone Blizzak tire reviews.