At the height of the Dieselgate diesel emissions scandal, three of the biggest carmakers in the world figured in another scandal. The European Commission found out that BMW, Volkswagen, and Daimler (Mercedes-Benz's parent company) colluded on delaying technology intended for cleaner emissions.
According to the commission, the carmakers violated the European Union's antitrust rules when they agreed to work together so they could limit the technical development of nitrogen oxide or NOx cleaning technology.
BMW, VW, and Daimler avoided competition and agreed not to fully explore the potential of the new emissions-cleaning technology. What made matters worse was the fact that the companies held secret meetings where they discussed the development of SCR or selective catalytic reduction technology, a process that can significantly reduce and eliminate harmful emissions.
More specifically, the five carmakers consented to set the average ranges and tank sizes of AdBlue tanks, as well as the average consumption of AdBlue. Each carmaker shared sensitive data regarding the said technology.
The case involves five carmakers since the VW Group's Porsche and Audi have also been working with the three major manufacturers.
What the five manufacturers did is considered an infringement and violation of the European Economic Area (or EEA) agreement.
BMW, Volkswagen, Daimler, Porsche, and Audi carried out their illegal activities between June 25 in 2009 and October 1 in 2014.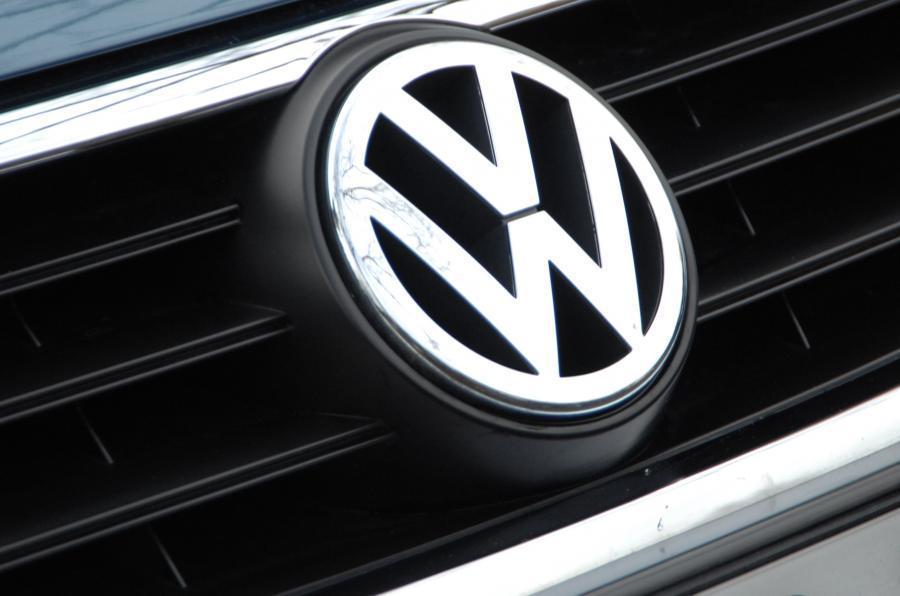 Were they fined?
In 2021, the executive branch of the European Union finally decided on how the five carmakers should be fined. Authorities ordered BMW and the Volkswagen Group to pay a collective total of over £832 million ($1 billion).
The VW Group has to pay £494.9 million ($595 million). The EU slapped BMW with a fine of over £367.6 million ($442 million). Since Daimler told the authorities about the cartel, the carmaker was not fined. The company would have had to pay approximately £644.8 million (€727 million).
Dieselgate scandal
Although the cartel's scheme involved emissions, it is not directly related to the Dieselgate diesel emissions scandal.
The Dieselgate scandal broke out in 2015 after US authorities allegedly discovered defeat devices in the VW Group's Audi and Volkswagen diesel vehicles sold to consumers in America. The devices are illegal and used to manipulate emissions during regulatory testing.
A defeat device is programmed to sense when a vehicle is in the lab for testing. Once this happens, the device immediately lowers emissions to levels that are within the WHO or World Health Organization's limits. The device leads environmental regulators into thinking that the vehicle is emissions-compliant even if – outside laboratory conditions – they release massive amounts of NOx.
When the vehicle is brought out of the lab and driven on real-world roads, it reverts to releasing considerable levels of nitrogen oxides, levels that are beyond the mandated ones. Thus, defeat device-equipped vehicles are high-polluting.
Volkswagen has paid billions paying off fines, legal fees, buybacks, and compensation.
Even if the diesel emissions scam happened many years ago, its repercussions are still felt nowadays, especially since the list of carmakers involved in the scandal seems to get longer every year.
VW's co-conspirators in the cartel, BMW and Daimler, are also embroiled in the scandal. BMW recalled over 11,000 affected vehicles in 2018, after the wrong emissions software was installed in some of their diesel vehicles.
Why are emissions bad?
Emissions released by diesel-powered vehicles are called nitrogen oxides. NOx has nitric oxide (NO) and nitrogen dioxide (NO2) as primary components. It is responsible for the formation of acid rain and smog and is also known to produce a pollutant called ground-level ozone.
Ground-level ozone is dangerous as it weakens vegetation. Over time, it damages plant life.
If a person is exposed to NOx emissions, they will experience different health impacts, including mental health-related issues such as depression and anxiety.
Nitrogen oxide emissions also affect cognitive health. When a person's cognitive abilities are on a decline, they will become vulnerable to dementia, specifically Alzheimer's disease.
Exposure to NOx emissions causes numerous health impacts, including:
Bronchitis, emphysema, and other respiratory diseases
Asthma
Pulmonary oedema (fluid build-up in the lungs)
Chronic lung function reduction
Nausea and vomiting
Asphyxiation
Vocal cords spasm (laryngospasm)
Cardiovascular diseases
Cancer
Over the years, air pollution has become the primary cause of premature deaths. The UK recorded its first case of early death due to toxic air in December 2020. Ella Adoo-Kissi-Debrah died in 2013 after a severe asthma attack and consecutive hospital visits. She lived with her mother Rosamund in one of London's most polluted areas – South Circular Road. She was only nine years old. After an inquest, the coroner officially ruled air pollution as the primary cause of Ella's death.
These life-changing health impacts, NOx emissions' effects on the environment, and the carmakers' deceit and mis-selling are the main reasons why car owners should file a diesel claim. They can choose to bring the case to court on their own or through a GLO or group litigation order. If they are successful, they will receive compensation from their carmaker.
What should I do with my diesel claim?
You can work with an emissions expert to ensure that your diesel claim is moving in the right direction. However, since not all diesel vehicles are affected, you should first visit ClaimExperts.co.uk to verify if you are legible to file an emission claim. Get all the information you need so you can start your claim right away.